by Karmen Cook, The History Press
I'd had a whirlwind three months following my graduation from Agnes Scott College. I was the school's marketing and social media intern at the time, so I was able to live-tweet our graduation exercises! One month after graduation I flew halfway across the country to attend the Denver Publishing Institute, where I decided that I'd go wherever a job with books took me. I was home for all of three weeks before I packed up and moved to Charleston, South Carolina to become an editorial assistant.  I spent my days checking images, working cover copy, and reading all the office books I could get my hands on. My background fell more in line with marketing, but it was fine! I could always switch to that department later! Six months later, when I was offered a promotion to editor I couldn't believe it.  I accepted, and immediately began questioning myself. How are you going to do this? Will anyone take you seriously? What if they ask how old you are? What if someone YELLS at you?
In just two short weeks I'll have completed my first full year as an acquisitions editor with The History Press. If I could help my former self, I'd let her know that everything has to happen one day at a time. Initially, I'd turn the ringer all the way down on my phone. Not because I didn't want to talk to anyone, but because I was deathly afraid of being yelled at or being too nervous to speak. To date, I've only been yelled at once without being able to diffuse the situation. It was my third week in my new role, and I was dealing with an inherited author who was late on deadlines and didn't want to do anything we'd required in order to get the project in. I'd even offered to help her with her index so that she could do other tasks (which I found out later that I shouldn't have done, but I love helping people), and she blew up at me. I was overwhelmed, and I remember passing my phone to my senior editor. She listened, and fed me the line "ok" twice. I spoke "ok" into the receiver each time it was held up to my face.
Afterward, I went outside, hyperventilated, and cried my eyes out.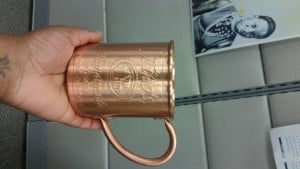 That was one of my biggest fears with this job, but guess what? It happened, and I made it through unscathed. Even if it didn't seem that way at the time, I'd conquered my biggest fear. Sometimes, being an editor causes people to have preconceived notions of you being a nasty, bitter soul who feeds on the hurt feelings of others. Before they even chat with you, they've already made up in their minds that they're going to be as harsh as possible with you. I think younger editors like myself often struggle with figuring out how to avoid taking things personally, and it's definitely something that takes time. Today, I'm proud to say that I've progressed so much that none of the "problem" authors I was warned about by predecessors have been problems for me. I've been able to wrangle the situation so that the author and I can both move on to more important things like their next project! The best thing to remember is that they might not actually be upset with you. A dog could have died. A parent could be sick. EVERYONE is going through something daily.
I didn't know HOW to be an editor when I was offered the position, and I remember feeling like I was constantly failing when my pitches would be held in meetings rather than receiving automatic acceptances. I started to fear not being able to prove my worth in the long run. There was a certain way to "be" an editor, and I just couldn't grasp the concept. Only recently has it come to my realization that I have the ability to shape this job to my personality. I LOVE social media, so I used skills I learned from my college internship to start a publishing tips blog for our authors and linked it to my email signature. I've also learned that encouragement goes a long way to save a project (and author) when things seem to be too overwhelming for them. It also gives me an energy boost to tell someone how great their images are, or to randomly send them an email to check in on them and say hi! There's no such thing as being a perfect editor, because the work is TOUGH. You honestly can't compare one day to the next. But you're YOUNG. Rolling with the punches and adapting to the situation at hand will work in your favor. Trust me.
My best piece of advice to give to young editors would be to feel confident in your age! You're so young, but look at everything you're doing in the workplace! I've been waiting for someone to ask me the question, but I honestly feel like it might never happen. I'll be 25 later this year, but since childhood I've always had a low, raspy pitch to my speaking voice. I think this tricks people into thinking I'm older than I really am, although I was very confused by someone asking me once if I was a person or machine…
Mistakes are possible, and they will DEFINITELY happen. You may feel that you don't fit the job sometimes. When that happens, make it fit you instead. Authors may scream at you. Ask them how you can move forward or what they need. Confidence can take you miles in this position, even when you're afraid of taking the first step. You should NEVER worry about others taking you seriously, because it's obvious that someone believed in you enough to give you so much responsibility. Remember, older editors and publishing directors were young editors once upon a time.
* * *
Karmen Cook is an acquisitions editor with The History Press, a publisher of local and regional histories located in Charleston, SC. She handles New York, New Jersey, Pennsylvania and West Virginia, and her favorite books with the company discuss food history and true crime. She's a pet mom to two cats (Egypt and Jordan) and a Chiweenie known as Kayjay. When she isn't acquiring new titles, she contributes to Modest Truth Magazine and is a volunteer organizer with Girls Rock Charleston. She loves cooking and curling up with YA, Memoir and graphic novels, and the last book to make her cry was Borrowed Time: An AIDS Memoir by Paul Monette. She posts weekly topics from her Tito's cup on Widows & Orphans Publishing Connection.
You can see her full #MSWL profile here.