Monica here, literary agent with Odom Media Management and #MSWL board member.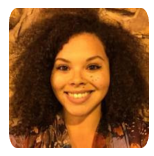 One classic staple of the networking process for agents is to find time to grab a coffee, or drinks, or lunch with an editor.
The best part of an agent/editor date is usually about 30 minutes in, when you're done with small talk and you've finally moved on to the real stuff. That's when you find out the editor rescues and fosters kittens, or names and talks to his houseplants, or that she really has a thing for that one early nineties TV show that you also adore. I find it often ends up being these random, seemingly serendipitous and irrelevant kernels of information that help me truly understand what gets an editor going—and what projects might be a good fit. These moments are glimpses into an editor's passions and have serious value, since the core of publishing is about moving passion through compatible people — from writer to agent, editor to publisher, bookseller to reader.
Now, MSWL isn't going to replace those peak moments of in-person conversation with an agent or editor, but it will help you discover and match up your taste and projects with agents and editors who you may have never considered (or heard of before).
Think of it like modern online dating, where you're able to establish a baseline of compatibility with another person, which then opens up room for further, deeper, more productive interaction.
Hey, you can even find your next lunch meeting here if you want to, and you'll go into that conversation already knowing their interests, so you can forego that small talk altogether and get right to the good stuff. Like the houseplants. Even if it's just that you both tend to kill them.