My Manuscript Wish List
a YA book with the humor and high fantasy action and powerful queer energy of Thor: Ragnarok
The Night Circus for teens
An intersectional version of Robin McKinley
Old Testament stuff like the story of Esther, Judith beheading Holofernes, a romance with David and Jonathan, etc. retold as commercial YA
Queer YA based on Gilgamesh
Books with fairies or elves of color
A heroine who channels Zendaya's "Heavenly Bodies" Met Gala look or Janelle Monae's 2020 Oscars look
This tweet, idk
A book about unions/unionization (either historical or contemporary)
A graphic novel with the character complexity and unique storytelling methods (but not the length, ha) of Homestuck
Queer retellings of basically everything, but especially fairy tales or classic literature
Books with flawed, antiheroic female leads
Books that capture the queer vibes of Mulan in her Wreck-It Ralph 2 outfit
Queer middle grade in literally any genre
Books about cryptids!!
Books that feature American folklore/urban legends, especially in subversive ways
Cat Sebastian or K.J. Charles-style historical queer romance for teens
Books featuring non-European/Western mythology
Submission Guidelines
Unfortunately, HarperCollins doesn't accept unagented submissions.
Agents, please email your pitch and the manuscript to me at HarperCollins.
Consultations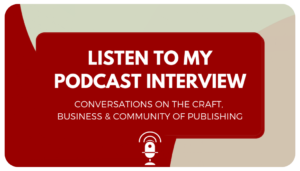 Vital Info

I'd like the next...
The Cruel Prince
An Enchantment of Ravens
Nimona
The Raven Boys
Backstagers
Damsel
We Set the Dark on Fire
The Bear and the Nightingale
The Queen's Thief series by Meghan Whalen Turner
TBH series by Lisa Greenwald
The Wrath and the Dawn
Ocean's 8
My favorites include...
The Machineries of Empire trilogy
Gideon the Ninth by Tamsyn Ward
Meddling Kids by Edgar Cantero
Howl's Moving Castle (the book and the movie)
Audacity by Melanie Crowder
She-Ra and the Princesses of Power
Giant Days
Steven Universe
Everything by Tamora Pierce and Holly Black
Avatar: The Last Airbender and Legend of Korra
My Lesbian Experience with Loneliness
NBC's Hannibal
Brooklyn 99
NK Jemisin's Broken Earth trilogy
Heretics Anonymous by Katie Henry
Everything by Rick Riordan
Cat Valente's Fairyland series
Cannibalism: A Perfectly Natural History by Bill Schutt
Smoke Gets in Your Eyes by Caitlin Doughty

My Upcoming Events: