My Manuscript Wish List
I've spent my nearly twenty year publishing career working with debut, bestselling, and award-winning writers, first as a NYC-based book publicist, working on mysteries and thrillers for Minotaur, then holding managerial and directorial roles at Penguin's Dutton and Gotham imprints and St. Martin's Press. Before joining Folio Literary Management, I was was an agent at the Irene Goodman Literary Agency.
I am currently closed to queries and hope to reopen in December, focusing on commercial and upmarket adult fiction with an immediate, entertaining voice and select nonfiction projects by experts with an accessible tone in areas of business, self-improvement, science and nature.
I split my time between New York and Pittsburgh, and I'm also the co-founder of Littsburgh, which showcases Pittsburgh's vibrant literary scene. More information at www.rachelcourage.com and www.littsburgh.com.
Submission Guidelines
Submissions should be emailed to rekstrom@foliolitmanagement.com

*** Currently closed to unsolicited queries. Planning to reopen in December. ***
STARTING DECEMBER 1, 2021: Please send a query letter and the first 20 pages of your manuscript, pasted into the body of your email, to: rekstrom@foliolitmanagement.com. Due to the volume of queries I receive, I can only respond to those in which I'm interested. Please be sure to write QUERY in the subject line as this will ensure I do not miss your letter.
Guidelines & Details
Consultations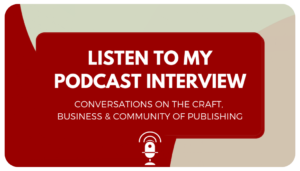 Vital Info

I'd like the next...

My favorites include...


My Upcoming Events: