My Manuscript Wish List
I am generally open to any upmarket fiction. I look for stories with romanticized worlds and literary merit, even if it is commercial fiction.  I'm currently on the hunt for magical realism, low fantasies, and high fantasies—stories like Sarah Maas' A Court of Thorns and Roses, which prioritize character development. As a hopeless romantic, I am particularly interested in romance stories, whether that's romantic fiction, a cheesy romcom, or romantic fantasy. I am a sucker for byronic heroes, anti-heroes, and really any complex characters that I can guiltily love and defend against my friends and family. These characters could exist in romantic suspense, psychological romance, or books where those relationship dynamics play out but don't necessarily finish with a happy ending. 
Submission Guidelines
Submissions should be emailed to madison@olswangerliterary.com

I am currently closed to submissions.
If you feel your story challenges conventional ways of storytelling, please send me a query letter, including a minimum of five sample pages and an author bio that explains your background, how you want to tell readers about the way you see the world, and how you can make those experiences entertaining and relatable to others. For the synopsis, I prefer a detailed plot outline. It doesn't need any spoilers of the ending, but I do want to understand the basic narrative arc of your book's journey from start to finish. Please include the genre of your story in the subject line to ensure we are a compatible fit.
Vital Info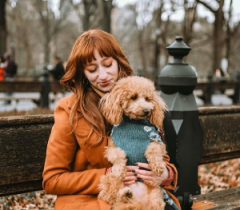 Favorite sub-genres: High Fantasy, Low Fantasy, coming of age, dark fantasy, gothic romance, metafiction

I'd like the next...
I am on the hunt for romantic fiction like Call Me By Your Name or Lie With Me—love that is contemporary but feels like it's from a different time. For reference, my idea of romance is influenced by characters like Heathcliff, so I want some of that dark, unconstrained passion to trickle into the stories I'm reading. The romance doesn't need to be raunchy but I never shy from something with a little more peach. 
My favorites include...
A Ghost in the Throat, Lapvona, I Couldn't Love You More, The Days of Abandonment, Book Lovers, A Court of Wings and Ruin, The House in the Cerulean Sea, Reminders of Him

My Upcoming Events: