My Manuscript Wish List
PROFESSIONAL BIO: Prior to working in publishing, Liz Nealon was an award-winning executive producer and media industry leader who played an integral role in shaping the indelible youth brands Sesame Street, Kidz Bop, and MTV. She served as Worldwide Creative Director for Sesame Street and traveled the world as SVP of MTV International, launching channels in Europe, Brazil, Japan, and Australia. 
I am the President and Founder of Great Dog Literary, where I represent both adult and children's books, largely non-fiction.
Not surprisingly, given my many years working in television and interactive media, I am drawn to illustrated books, for both children and adults. My tastes skew strongly to non-fiction and my instincts are decidedly commercial, so I'm always looking for just the right mix of pop appeal plus intellectual content. I like nothing more than packaging serious non-fiction in an alternative, surprising frame.I am more interested in thought-provoking than provocative, though I've been known to represent some deeply edgy content.
Across all of the media in which I have worked, I have been committed to seeking out and amplifying diverse creative voices, starting with recruiting, mentoring, and supporting a diverse staff, and then empowering that team to source and develop breakthrough content. 
Specific genres I'm looking for:
ADULT NON-FICTION: Pop Culture, Illustrated Memoir, Art/Illustrated books, Graphic Novels, Current Affairs/Fresh Takes.
ADULT FICTION: Literary fiction, Poetry (very selective, underrepresented voices)
CHILDREN'S NON-FICTION: Science & Nature, Biography.
CHILDREN'S FICTION: Author/Illustrators only for Picture Books. Illustrated Middle Grade.
I do NOT agent: SciFi, Fantasy.
Some of the current and forthcoming titles from my clients include…
Diane deGroat's The Adventures of Robo-Kid (Neal Porter Books, 2022), a picture book/graphic novel hybrid that is a Jr. Library Guild Gold Standard Selection.
Crystal Simone Smith's Dark Testament (Holt, 2023), a volume of YA erasure poetry drawn from text "found" in the George Saunders's novel Lincoln in the Bardo which connects the agonized voices haunting Lincoln to the grieving chorus of protests in today's Black Lives Matter movement.
Shelley Rotner & Gwen Agna's True You: A Gender Journey (Clarion, 2022), an affirming photographic picture book of trans and gender nonconforming kids that leads with inclusivity, love, and empathy. Booklist starred review.
Emma Fick's Border Crossings: A Journey on the Trans-Siberian Railway (Harper Design, 2022), documenting the longest railway journey in the world—from Beijing, through Mongolia and Siberia to Moscow—in watercolor illustrations and hand-written text.
Submission Guidelines
I only accept submissions through QueryManager.
Please fill out the query form. If I want to read a complete manuscript or dummy, I will request it AFTER you have filled out the query form.
If I request a file upload, please upload all manuscripts in Word, and graphics/illustrations as a PDF.
If the PDF is too large to upload, please include a link where I can view your work.
If you do not hear from me within three months you can assume that I am not interested in your work.
Guidelines & Details
Vital Info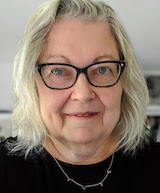 Favorite sub-genres: Illustration (for all ages), Mind/Body/Spirit, Multicultural, children's graphic novels, narrative non-fiction, narrative non-fiction YA/MG

I'd like the next...
Sex Education (Netflix)
My favorites include...
Brown Girl Dreaming (Jacqueline Woodson)
Women Holding Things (Maira Kalman)
Music is History (Questlove)
Lab Girl (Hope Jaren)
My Favorite Thing is Monsters (Emil Ferris)
Black Food (Bryant Terry),
Wild Iris (Louise Glück)
Fire Shut Up in My Bones (Charles M. Blow)
Dark Matter (Blake Crouch)
Gilead (Marilynne Robinson)
God's Politics (Jim Wallis)
Knives & Ink (Isaac Fitzgerald and Wendy MacNaughton)
Packing for Mars (Mary Roach)
Ron's Big Mission (Rose Blue, Corinne J. Nader, Don Tate), Long Way Down:graphic version (Jason Reynolds & Danica Novgorodoff), Bird by Bird (Anne Lamott), The Love Songs of W.E.B. Du Bois (Honoree Fanonne Jeffers), Dilla Time (Dan Charnas), Rifqa (Mohammed el-Kurd), We are Water Protectors (Carole Lindstrom & Michaela Goade), The Hate U Give (Angie Thomas), I am Not Your Perfect Mexican Daughter (Erika L. Sanchez), The Poet X (Elizabeth Acevedo), Hiking with Nietzsche (John Kaag), Diversity Explosion (William H. Frey), Monster (Walter Dean Myers), In a Sunburned Country (Bill Bryson), eleanor and park (rainbow rowell), Snow in August (Pete Hamill), Just Kids (Patti Smith), The Brief Wondrous Life of Oscar Wao (Junot Diaz), Crashing Through (Robert Kurson), Outliers (Malcolm Gladwell), Freakonomics (Stephen Dubner).

My Upcoming Events: