My Manuscript Wish List
I represent a wide range of fiction and non-fiction projects: Romance, fantasy, science fiction, pop-culture, science, and more. I am LGBTQ-friendly and am looking for works with diverse characters in a way that is not appropriation.
Currently looking for: Romance/Women's fiction (paranormal, suspense, small town, contemporary, historical, regency, category and single-title), fantasy, science fiction (military — think STARSHIP TROOPERS), horror (think Lovecraft, Poe, James Wan/Leigh Whannell), and non-fiction (pop culture, true crime by journalists, science by researchers/experts).
Not looking for: Memoirs, thrillers/mysteries/suspense, inspirational.
Fun facts about me:
I have three dogs.
Lane is teaching How to Edit a Bestselling (Romance) Novel and taking ten-minute meetings and critiques with The Manuscript Academy. #MSWLMA 
Submission Guidelines
Submissions should be emailed to query@thetobiasagency.com

For email queries, a one page letter will suffice. No attachments, please. We at The Tobias Literary Agency prefer email queries and ask that you paste the first five pages of your manuscript in the body of your email. Please remember to place your name, genre, title, and word count somewhere in your query.
Guidelines & Details
Consultations
Vital Info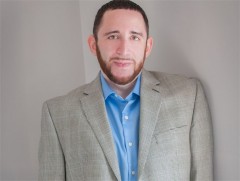 I'd like the next...
Romance/Women's Fiction: THE NOTEBOOK
Fantasy: SHADOW AND BONE
Science fiction: STARSHIP TROOPERS
Horror: INSIDIOUS or SINISTER
Non-fiction: TRUE STORY
My favorites include...
Frankenstein, or the Modern Prometheus

My Upcoming Events: