My Manuscript Wish List
4.5.16: Right now I'm most actively seeking dark. Dark thrillers, suspense, mysteries, YA and romance. I'd love to see psychological suspense in the vein of Girl on a Train or suspense series like that of Linda Castillo. I'm always a sucker for a clever hook and a really damaged female protagonist (although I'm not adverse to a really damaged male protagonist.
Romantic suspense that's dark. Think Shelley Coriell or Karen Rose.
I always love historical mysteries. I'm especially fond of those set in NYC or the Regency period, but surprise me with a setting I didn't know I'd love.
Send me something akin to Sarah Addison Allen and you'll have my heart.
I'd like a story with marital strife and dark secrets. The wife who discovers the dark secret her husband is keeping, or who is struggling to keep her own dark secret hidden. This could be psychological suspense, romantic suspense or women's fiction. It could be any genre really. YA (without the marriage).
I'm also hungry for a wilderness survival story. This could be adult or YA. It could be women's fiction, or suspense.
Submission Guidelines
Submissions should be emailed to https://querymanager.com/query/Jessica_Faust

All queries should be made electronically.
Queries should be no more than a one-page query letter in the body of the e-mail. At this stage in the submission process we will not accept or open attachments.
At BookEnds you have the opportunity to query the specific agent you think would best represent your work. To learn more about our agents and who to submit to you can read our About Us and submissions pages.
Guidelines & Details
Vital Info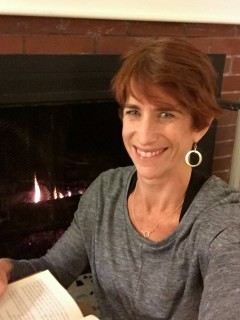 Favorite sub-genres: Business, Contemporary Romance, Contemporary YA, Cozy Mystery, Domestic Suspense, Magical Realism, Psychological Thrillers, Romantic Suspense, Suspense, Upmarket Women's Fiction, historical mystery, historical romance

I'd like the next...
Girl on a Train
Sarah Addison Allen
Linda Castillo
Michelle Painchaud
My favorites include...

My Upcoming Events: