My Manuscript Wish List
I am looking for YA (of any/all subgenres), contemporary romance, book club and women's fiction, and a bit of suspense/thriller (if it's got a great hook!). My favorite books can be read in one sitting, and will make me laugh out loud or cry on the subway--or both!
I love anything with lists/letters/texts/media embedded into the story, or subplots that get woven together in unexpected (but seamless) ways. I am particularly drawn to family or sister stories, imaginative re-tellings, stories with a food or travel element, and anything to do with theater.
Fun facts about me:
I'm a connoisseur of: mac & cheese, trivia nights, UNC basketball, movie trailers, sing-a-longs, board games, and Arnold Palmers
Submission Guidelines
Please follow the guidelines linked below and submit your query via the form located at: https://www.janerotrosen.com/contact-jessica-errera
Guidelines & Details
Vital Info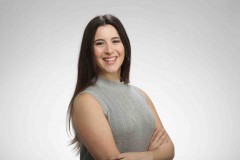 I'd like the next...
Red White and Royal Blue | Now & Then | The Disreputable History of Frankie Landau-Banks | Wet Hot American Summer | The Strange and Beautiful Sorrows of Ava Lavender
My favorites include...
I'll Give You the Sun | The Art of Racing in the Rain | The Night Circus | A Discovery of Witches | West Wing | Parks & Rec | The Last Five Years

My Upcoming Events: