My Manuscript Wish List
Hi there! I'm an assistant editor looking to acquire picture books through YA, including graphic novels, with a specific emphasis on submissions from BIPOC and marginalized creators.
For MG and YA, I am open to all genres and stories with a captivating voice, heart, humor, adventure, action, but I am particularly drawn to:
realistic contemporary like Kelly Yang's Front Desk series, From the Desk of Zoe Washington by Janae Marks, Finding Junie Kim by Ellen Oh
fantasy like The Ogress and the Orphans, Nightbooks, and Witchlings 
magical realism like A Snake Falls to Earth
a mix of contemporary and fantasy graphic novels like New Kid, Measuring Up, Miss Quinces, Himawari House, The Magic Fish, Check, Please, This Was Our Pact, and Garlic and the Vampire
adaptations of adult nonfiction for younger readers like Born a Crime, Stamped, and Making of Asian America
I am interested in stories about immigration, the first-generation experience, Asian American identity, intersectional representation, as well as books about coming-of-age, making friends, growing pains, and adventure.
For picture books, I'm looking for:
Uplifting, celebrating identity and culture like Watercress, When Aiden Became a Brother, Bodies Are Cool, and In My Mosque 
Funny and weird, like Mina, On the Account of Gum, Memory Jars  
select nonfiction (STEM topics or history from a fun, accessible angle, not so much pb bios)
Fun facts about me:
I like to bake and I play recreational soccer
I have a soft spot for summer camp/boarding school/finishing school/spy stories starring badass girls
Submission Guidelines
HarperCollins does not accept unagented submissions.
Agents, please email your pitch and manuscript to me at HarperCollins.
Vital Info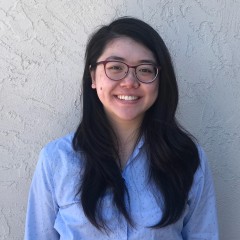 Favorite sub-genres: Action-Adventure, Children's Nonfiction, Contemporary YA, Diversity, Historical Fiction, Literary MG, contemporary MG

I'd like the next...
A diverse Gallagher Girls series
My favorites include...
Movies: Little Women (2019), Into the Spiderverse, Mitchells vs the Machines, Pride and Prejudice, Knives Out
TV shows: Bob's Burgers, Abbott Elementary, Kim's Convenience, Great British Bake Off, Our Flag Means Death

My Upcoming Events: