My Manuscript Wish List
Working with authors as a collaborative partner is a dream come true.
I'm currently seeking submissions for middle grade and young adult. I love stories that encourage children—and all of us—to be the heroes and heroines of our own lives.
For fiction, I'll consider MG and YA in all genres and love a good genre splice. For non-fiction, I accept PB, MG, and YA manuscripts that teach me about someone, something, and somewhere new in a creative and fun way.
For all writing, I enjoy unique characters formed from their own experiences in a unique world. The characters need to feel real with a distinct voice from the first line. Thematic elements and strong character arcs are a must. My favorite books are commercial fiction with a literary flair and inclusive books that bring us together as citizens of the world.
For information about Storm Literary Agency, please visit our site at www.stormliteraryagency.com.
Find out more about me at: Way-Word Writer | Instagram | Publishers Marketplace
Fun facts about me:
My cat is black.
My lit agency is the bomb.
I'm taller than you think. Probably.
Submission Guidelines
If you think you might be a good fit for me, please query me here.
Guidelines & Details
Consultations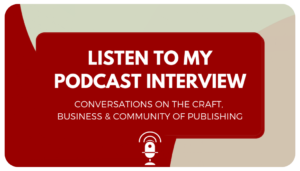 Vital Info
Favorite sub-genres: Contemporary YA, Diversity, Domestic Suspense, Feminism, Gothic Horror, Historical Fantasy, Humor, Literary Middle Grade, Magical Realism, Multicultural, Narrative Nonfiction, Soft Fantasy, Speculative Fiction, Steampunk, Urban Fantasy, Young Adult, narrative non-fiction, upmarket genre fiction

I'd like the next...
Unbreakable/Split
Shakespeare retellings
Fairy tale retellings
Utopian fiction
Westworld (dialed down for children's lit)
Stories with AIs or imaginative technology (think Person of Interest)
Anything like the show Merlin
Settings from the prohibition era
Or surprise me! Some of my favorite books are ones I never saw coming!
My favorites include...
My usual favorites are commercial fiction with a decent dose of literary fiction. Give me anything with voice and strong characters and a world that takes me away.
I love books by Pierce Brown, Leigh Bardugo, Rainbow Rowell, Maggie Stiefvater, Holly Black and...Hullmetal Girls by Emily Skrutski, Words on Bathroom Walls by Julia Walton, Sadie by Courtney Summers, Children of Blood and Bone by Tomi Adeyami, The Hazel Wood by Melissa Albert, Dear Evan Hansen by Val Emmich, Devils Unto Dust by Emma Berquist, Gunslinger Girl by Lyndsay Ely, The Beauty That Remains by Ashley Woodfolk, and, of course, this list could go on to be a whole post or a few.

My Upcoming Events: