My Manuscript Wish List
I've always had a special place in my soul for stories, but it was when I wrote my first chapter book in fifth grade that my true love of literature was realized!
I'm actively building my list as an associate agent, and I'm ready and excited to assist my authors in achieving their publishing goals. Being an agent means I have to root for your work just as enthusiastically as you, so I have to fall in love with your engaging writing; your complex, flawed, and dynamic characters; and your plot, which should breathe new life into your favorite clichés. Tell me what makes your manuscript different! I'm especially interested in loose ends that are all tied up at the end, lyrical prose that makes me stop to reread sentences again and again, and characters that jump off the page and make me laugh, cry, and reevaluate what I think I know.
I'd like to represent:
Adult
Women's Fiction
Book Club Fiction
Romance (Slow burn? Enemies to lovers? Fake dating? I love it all.)
Nonfiction

Memoir
Narrative
True Crime
Cultural, LGBTQ+, and Women's Issues
Gardening and Sustainability
Young Adult
Contemporary (I would love to find another Hello Girls.)
Mystery/Horror (think Rory Power or Karen McManus)
Fantasy
(Light) Science Fiction (think Welcome to Night Vale or ​Snowpiercer)
Dystopian (especially a project like Delirium, Uglies, or Scythe)
Nonfiction
Middle-Grade
Contemporary
Mystery (The Westing Game, anyone?)
Fantasy
(Light) Science Fiction
Send me anything that focuses on minority voices, including POC, LGBTQ+, disability, and mental health issues. I love thoughtful and meaningful magical realism for any age group, nuanced character relationships, urban fantasy, clever fairytale retellings, and reimagined classics (such as Jane Austen, Alice's Adventures in Wonderland​, or The Count of Monte Cristo).
Fun facts about me:
Since high school I've worked a ridiculous number of jobs, from childcare and the food service industry to a veterinary clinic and Barnes & Noble. I love experiencing new things, and seeing "behind the scenes" anywhere I can. I live in Kansas (and will readily defend it as not just a "flyover state") with my husband, my garden, two cats, and many more pets to come if I have my way! I'm a Type 5 according to Enneagram, INTP according to Myers-Briggs, and an Aquarius. I can often be found watching Queer Eye on a loop.
Submission Guidelines
Submissions should be emailed to query@cmalit.com

Please email me your query to query@cmalit.com, and include the following in the body of the email:
I'll reply to queries and requested material as quickly as possible, but feel free to check in if you don't hear back in about 6 weeks.
Guidelines & Details
Consultations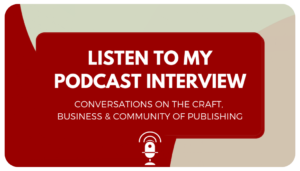 Vital Info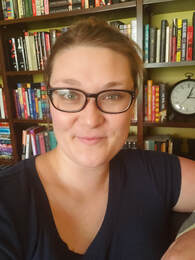 Favorite sub-genres: #ownvoices, Dystopian, Female Friendships, Found Families, Magical Realism, Narrative Nonfiction, Steampunk, Urban Fantasy, book club fiction

I'd like the next...
Darkfever by Karen Marie Moning
The Beautiful Ones by Silvia Moreno-Garcia
Beauty Queens by Libba Bray
Cemetery Boys by Aiden Thomas
Dangerous Girls by Abigail Haas
Girls with Sharp Sticks by Suzanne Young
Woven in Moonlight by Isabel Ibañez
The Belles by Dhonielle Clayton
The 100 by Kass Morgan
The Phantom Tollbooth by Norton Juster
Book of a Thousand Days by Shannon Hale
Ella Enchanted by Gail Carson Levine
Other books and authors I'd love work inspired by are under "I'd like to represent"!
My favorites include...
Choosing favorite books is truly impossible, but here's a handful:
One Flew Over the Cuckoo's Nest by Ken Kesey
Persuasion by Jane Austen
Blindness by José Saramago
Evvie Drake Starts Over by Linda Holmes
A Thousand Nights by E.K. Johnston
All the Crooked Saints by Maggie Steifvater
Ender's Game by Orson Scott Card (perhaps buy this one used...)
Hello Girls by Brittany Cavallaro and Emily Henry
The Young Elites by Marie Lu
The Book of Lost Things by John Connolly
The Great Good Thing by Roderick Townley
I'm unable to pick just one book from a few authors, so find my favorite writers listed on the CMA website!
I similarly adore too many TV shows to count, but I especially love:
Monk
Psych
The Haunting of Hill House
Community
Sense8
Doctor Who (specifically Nine, for those who want to know)
Dollhouse
Money Heist
Great News
Jessica Jones
Pushing Daisies
Crazy Ex-Girlfriend
Avatar: The Last Airbender

My Upcoming Events: