My Manuscript Wish List
I am a children's book editor who acquires picture books and graphic novels, with a specific passion for partnering and collaborating with BIPOC creators and storytellers. As a former educator and non-profit organizer, I draw upon my experiences working directly with young people and adults when thinking about today's readers. The stories I am most drawn to are those where readers witness and partake in a character's wide-range of emotions and experiences freely, bravely, messily, and most of all honestly. I want young readers to inhabit the worlds of these characters, whether they're people (fictional or real) or animals, and discover the power and fun of stories.
Why I love picture books: It's usually the first entry point in a young reader's journey to reading, and that means we have an opportunity to shape a child's reading experience. Pictures and words need to work in rhythm with each other, and the collaborative aspect of picture books between author-illustrator or author and illustrator is one of my favorite parts of being an editor. There's also so much about the picture book making process that I geek out about and could go on and on! (the paper, the case!)
Why I love graphic novels: I've adored comics as a child, and it wasn't until I was working with English Language Learners that I saw another entry point for a young person with graphic novels. It might be someone on the fringes of "not wanting to read anymore", loving picture books so much but wanting to read in a different category, or even learning English for the first time but too embarrassed to pick up a picture book, graphic novels could meet the gap by introducing a new visual format for telling stories. I love the versatility of graphic novels and the visual engagement for readers.
Stories I'm looking for:
where characters are unequivocally themselves (think Miguel from Coco or Lilo from Lilo and Stitch as examples)
sibling stories (in the vein of the Maple & Willow series)
intergenerational stories
immigration stories (particularly in graphic novels and/or a novel-in-verse)
music-related stories (particularly in graphic novels)
uncover lesser known topics/people/truths about history
realistic contemporary
humorous stories
underdog stories
Fun facts about me:
Proud daughter of Peruvian immigrant parents
Proud middle child
Proud Angeleno (I was born and raised in Los Angeles, CA and even though I've lived in the East Coast for seven years, LA will always be home for me).
I grew up playing violin, piano, and percussion (orchestra and marching band girl right here!)
I am the only left-handed person in both my immediate and extended family (sitting at the dining table was always complicated with all the right-handers!)
Submission Guidelines
I edit picture books, chapter books, and graphic novels, and am only accepting agented submissions at this time.
Consultations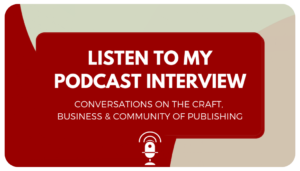 Vital Info
Favorite sub-genres: Latinx stories

I'd like the next...
wordless picture book
I Talk Like A River
Dreamers
Alma and How She Got Her Name
intergenerational family story in the vein of Jane the Virgin for mg graphic novel
The Sisterhood of the Traveling Pants but either in mg graphic novel or mg novel-in-verse format
Julie and the Phantoms for mg graphic novel
My favorites include...
Books
Bridge to Terabithia, Katherine Paterson
Inside Out and Back Again, Thanhhà Lai
Matilda, Roald Dahl
Code Name Verity, Elizabeth Wein
Flipped, Wendelin Van Draanen
Harry Potter series
Frog and Toad series
Calvin & Hobbes collection
The Last Stop on Market Street, Matt de la Peña and Christian Robinson
Fry Bread, Kevin Noble Maillard and Juana Martinez-Neal
School's First Day of School, Adam Rex and Christian Robinson
Dreamers, Yuyi Morales
Because, Mo Willems and Amber Ren
Ghosts, Reina Telgemeier
Be Prepared, Vera Brosgol
Creepy Carrots, Aaron Reynolds and Peter Brown
Drawn Together, Minh Lê and Dan Santat
Wherever You Go, Pat Zietlow Miller and Eliza Wheeler
Movies
LOTR
Star Wars
Harry Potter
The Goonies
Rocky Balboa series
Tangled
Coco
Moana
TV Shows
Gilmore Girls
Friends
The West Wing
Jane the Virgin
One Day at a Time
Never Have I Ever
The Office

My Upcoming Events: