My Manuscript Wish List
Founded in 1971 by Jane Jordan Browne, Browne & Miller Literary Associates specializes in full-service representation of a select clientele. I have been owner and president of the agency since 2003.
I'm an intrepid reader, my taste is very eclectic, and I look for exceptional writing and very fine storytelling. My roster includes several New York Times bestselling authors, numerous prize- and award-winning writers, and many talented debut novelists. I am always interested in promising new voices and those kinds of books that draw me in, fully capture my attention, and then hold it until the very last page. If my heart races a little bit along the way, all the better.
For 2022, I am most interested in the following:
I'm partial, always, to substantive novels featuring Midwestern voices and Midwestern settings. Think THIS TENDER LAND.
Book club fiction, historical or contemporary.
Stories by Native American authors.
Mystery/crime/suspense/thrillers including highly original family dramas, domestic suspense stories, and tales with surprising bents and diabolical twists. I am definitely on the lookout for tense and twisty thrillers. I've been on a Riley Sager kick of late, I'm also a big fan of Tana French and Lisa Jewell. I'd really love something set in New Orleans.
Gothic/Gothic-styled book club fiction - and it can lean a bit horror and/or speculative. Gothic fiction is a personal favorite and I'm still on the lookout for a new V.C. Andrews-esque contemporary writer. Think VERITY by Colleen Hoover. I'm a fan of SERVANT on AppleTv, a truly delicious modern gothic offering!
High-concept speculative thrillers, stories with magical realism, tales that are horrific without being only horror, literary-leaning novels with witches or vampires, and female-led space dramas in the vein of ARRIVAL or GOOD MORNING, MIDNIGHT.
Anything about Oona O'Neill Chaplin – I am fascinated by her story.
Clever, voice-driven Millennial and (adult) Gen Z rom-coms with charming and interesting twists, especially stories from authors/starring characters with under-represented backgrounds and experiences.
My White Whales (i.e. book ideas relentlessly pursued over a long period of time, but I still haven't found them. The quest continues!)
* An expertly-crafted, Chicago-set historical thriller in the vein of The Alienist.
* A golf-themed mystery. An ideal protagonist might be a golf pro.
* The next The Thorn Birds.
Sorry, but Browne & Miller is no longer accepting submissions of (Adult) Memoirs or of Young Adult fiction; no children's books of any kind; and I do not represent genre fantasy novels, or screenplays. I am also not interested in books that have already been self-published.
Submission Guidelines
Submissions should be emailed to mail@browneandmiller.com

Guidelines & Details
Consultations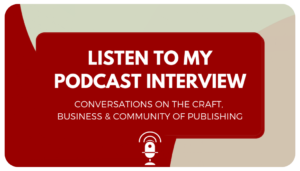 Vital Info