My Manuscript Wish List
At Global Lion, we work of a myriad of different authors, ranging across a multitude of genres and subject matter. Personally, I love having a varied list that doesn't sit in just a few categories. I accept almost all genres, but am leaning towards non-fiction books and fantasy of all kinds at the moment. For non-fiction specifically, you must have a well-developed platform. At the end of the day I want my curiosity sated or to feel that I was thoroughly engaged, no matter what kind of book you've written. I want to feel like I've been on a journey.
I am continually interested in building a diverse array of authors, especially those from typically unheard voices, no matter if you are from a distinct minority group or the LGBTQIA+ community. We are open to all genres, including but not limited to commercial fiction and non-fiction, education, self-help, business, technology, fantasy, science fiction, intriguing studies of interesting subjects, art, and "making of" books on the film and television industry.
I have a special place in my heart for sci-fi and fantasy, but it must have a strong sense of style, prose, and voice.
Fun facts about me:
I have two cats - Bob and Betty!
Submission Guidelines
Submissions should be emailed to queriesgloballionmgt@gmail.com

Include the following in your query submission:
Your full name and your preferred email address (only list one email address)
A synopsis of your query, one page or less. Please include the title, genre, plot summary, themes, and envisioned audience.
A sample chapter, approximately 20 pages will be sufficient; if this is unavailable, a chapter synopsis is also acceptable.
A short author biography.
Links to your social media outlets and/or website urls if you have them. We will only consider one work per author at a time. Please send your query to email queriesgloballionmgt.com, and be patient as we review your submission.
Guidelines & Details
Vital Info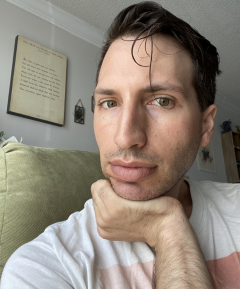 I'd like the next...
Kitchen Confidential, Heartwrenching memoir, or fantasy series with unique and interesting characters.
My favorites include...
Seven Samurai
A Song of Ice and Fire
The Lincoln Conspiracy
Anything by Haruki Murakami
Kitchen Confidential
The Long Earth
WATCHMEN

My Upcoming Events: