My Manuscript Wish List
I'm Carly Silver, assistant editor for Harlequin Romantic Suspense. I'm passionate about happily-ever-afters in all their various forms, but in particular for Harlequin's series romance programs.
Got a sexy loner cowboy? A brilliant female CEO of color who's looking for the man of her dreams? A veterinarian who wants love and puppies? A romantic suspense with a kick-butt heroine who's a tech genius? I'm the editor for you.
Fun facts about me:
I'm a huge horse racing fan! You can find me on the Derby trail or at Saratoga in the summer.
I someday dream of owning all of the corgis.
In my spare time, I write a lot about ancient history.
Submission Guidelines
I'm currently acquiring across all of our Harlequin series lines. For themes, word count, and more information, check out our Submittable page here.
Consultations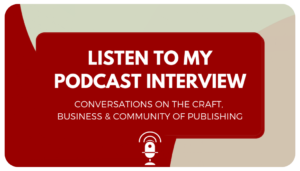 Vital Info
Favorite sub-genres: Contemporary Romance, Diversity, Multicultural, Romantic Suspense, Western Romance, small-town romance

I'd like the next...
I'm looking for diverse authors across all of our series romance programs. In particular, I'm looking for the next Brenda Jackson: smart, sexy romance and hot, hot heroes!
In terms of hooks that I love, give me miniseries about brothers, cowboys, people who work with animals, CEOs, military men and women, and marriages of convenience. I want the series romance versions of The Bollywood Bride by Sonali Dev, Topaz by Beverly Jenkins, and Erin McCarthy/Lori Foster in a small town.
My favorites include...

My Upcoming Events: