My Manuscript Wish List
I am interested in adult, YA, and middle grade fiction and nonfiction
For all ages: Contemporary romance or romantic suspense in all heat levels with career driven woman or athletes (baseball, hockey and soccer), LGBTQ romances. Mysteries and thrillers, especially cozies and amateur sleuths.  Women's fiction/book club fiction, especially with characters that don't make the easy choices or multiple POV sibling stories (think the Bravermans of Parenthood, lovable but very flawed). Historical fiction in any era, especially if it is from the perspective we normally don't hear from. Think the maid or valet instead of the princess and king Science fiction and fantasy with strong YA crossover.
Contemporary young adult and middle grade projects with diverse characters, including but not limited to, characters with disabilities, LGBTQIA, racial diversity, and socioeconomic diversity. Young adult and middle grade science fiction and fantasy.
In nonfiction I am looking for books about theater, humor, narrative history, current events, and pop culture.
Fun facts about me:
Submission Guidelines
Submissions should be emailed to querycaitie@lizadawson.com

I prefer to see only the query first.
I accept submissions via email to querycaitie@LizaDawsonAssociates.com.
Guidelines & Details
Vital Info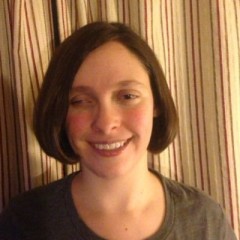 Favorite sub-genres: Contemporary Romance, Feminism, Psychological Thrillers, Space Opera, Suspense, Upmarket Women's Fiction, narrative non-fiction

I'd like the next...
YA Battlestar Galactica, the next middle grade Sherlock, the next women's fiction Gilmore Girls, the next LGBTQ Ten Things I Hate About You.
My favorites include...
My favorite books include Tell Me Again How a Crush Should Feel, The Guernsey Literary and Potato Peel Society, Illuminae, Fangirl, Boys and Girls Together, More Happy than Not, All the Rage, Six of Crows, The Young Elites, and so many more.
TV Shows include The West Wing, Gilmore Girls, Supergirl, Veronica Mars, Buffy the Vampire Slayer, Blackish, How to Get Away with Murder, Crazy Ex Girlfriend

My Upcoming Events: