My Manuscript Wish List
I'm a die-hard romantic, looking for romance fiction, as well as an avid reader of nonfiction, which I also represent.
#MSWL Fiction
I'm looking for romance stories with well-developed characters who have powerful motivations for their choices (good and bad) and who send me on an emotional journey. I love quirky characters and humor, but also troubled, broody characters looking for love and/or redemption. I'm interested in all characters including diverse, older, LGBTQIA+, or disabled. Send me something new. No cliché or stereotypical characters or situations.
I love to laugh and swoon in a romance! In romantic suspense, I like to reach a plot twist and say, "Holy cow, I didn't see that coming." I truly believe romances are made or ruined by the black moment and grand gesture (grand doesn't mean big. It should make me swoon).
I represent the following romance categories:
Contemporary Romance
Romantic Comedies
Romantic Suspense/Mystery
Paranormal/Fantasy romance
New Adult Romance
YA Romance
YA Fantasy
By romance, I mean books in which the relationship between the couple is the primary story and ends with a happily ever after or happily for now.
I love to see romance stories involving:
Smart, witty banter
The unexpected, such as gender role reversals or big twists
Quirky characters and humorous situations
Smart women, even if they get themselves in precarious situations
New twists on favorite tropes: second chance at love, enemies to lovers, opposites attract, fake relationship, etc.
Mermaids or angels, as well as the typical paranormal/fantasy beings (e.g. vampires, faeries)
Quests and adventures (e.g. Romancing the Stone)
Re-imaginings or use of myths, folklore and fairytales
What I'm not looking for:
Historical romance (unless humorous or an adventure such as The Mummy)
Inspirational Romance
Erotica
Romance that involves cheating
Women's fiction
Science Fiction in space
Genres that don't include romance as the major thrust of the story (e.g. cozy mystery or horror)
Previously published works (self or traditionally)
Anything under 55k or over 100k
Dislikes:
Predicable characters and plots
Weak motivation and stakes
Weepy women who need a man to save them. Even if she needs male support, she should be strong.
Aggressive or overly obnoxious characters. Men can be alpha males and women can have an edge, but don't overdo it to the point I wonder why anyone would fall in love with them.
Chemistry stemming only from lust (attraction can be the first sign of chemistry, but it should develop into more)
NonFiction
If you're an expert either by training or by experience, and have a developed platform, I represent the following nonfiction categories:
Small/home/online business
Marketing
Success-oriented self-help
Writing/authorship/publishing
I'm looking for books that offer more than the basics already printed and provide readers with tangible tips and tools. I'd be interested in niche books such as marketing on TikTok, starting and running a print-on-demand or drop ship business, and freelancing in the gig economy.
Fun facts about me:
As a traditionally published author (under a pen name), I have been where you are looking for an agent to represent you and your book(s). Having gone through the querying process to publication, my goal is to help authors navigate the publishing world.
When I'm not helping writers sell their books, I'm an author and a ghostwriter of romance fiction, having penned over 50 books in the last three years. Outside of reading and writing, I love chocolate and coffee, often together, and I'm a Happy Planner and bullet journal fanatic.
Submission Guidelines
I accept queries ONLY through Query Manager here.
Fiction:
Your Query letter must include:
Your name
Phone number and E-mail address
Manuscript Title
Genre (including subgenre)
Word Count (NOT page count)
# of Points of View telling the story
Marketing Plans
For ROMANCE, please give heat level
1-2 page Synopsis telling the story from beginning to end, including all important events in the story and the ending (including whodunnit in a mystery)
Your sample chapters should be:
Edited
Times New Roman font size 12
Double spaced with 1" margins
Divided with chapters beginning on a new page with chapter headings
Nonfiction
Please send your query, full proposal, and the first 2 chapters
Your Query letter must include:
Your name
Phone number and E-mail address
Manuscript Title
Topic
Word Count (NOT page count)
Relevance (why is this book needed now)
Short Bio (why you're the one to write this book)
Your proposal and sample chapters should be:
Edited
Times New Roman font size 12
Double spaced with 1" margins
Divided with proposal sections and sample chapters beginning on a new page with headings
I accept queries ONLY through Query Manager here.
Response to queries is usually 4 to 6 weeks.
Guidelines & Details
Vital Info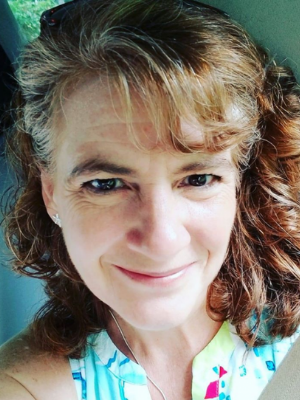 Favorite sub-genres: Paranormal Romance, Romantic Comedy, YA Fantasy, romantic suspense/mystery, small business, success self-help, writing publishing

I'd like the next...
Fiction Books
The Hating Game
Red, White, and Royal Blue
Just One Damned Thing After Another
Discovery of Witches
Outlander
In Death books by JD Robb
Black Dagger Brotherhood
O'Hare and Fox books by Janet Evanovich and Lee Goldberg (but with more romance)
Cry Wolf by Tami Hoag (I love Louisiana as a setting)
TV Shows
Lucifer
Bones
Castle
Miss Fisher Mysteries (except Miss Fisher and Jack are a couple)
Murdoch Mysteries
True Blood
Movies
The Big Easy
The Scarlet Pimpernel
Miss Congeniality
Bridget Jones
Midnight in Paris
Nonfiction Books
Think and Grow Rich
The Four Hour Work Week
Crush It
Profit First
The One-Page Marketing Plan
Strength Training Over 40
On Writing
The Kick Ass Writer
Atomic Habits
My favorites include...
Books
Persuasion by Jane Austen (I LOVE the second chance at love trope...hint)
Pride and Prejudice by Jane Austen (opposites attract)
The House in the Cerulean Sea by TJ Klune (the heart and humanity of this book still makes me emotional)
The Hating Game by Sally Thorne (opposites attract)
Jane Eyre by Charlotte Brontë (opposites attract)
The Return of Rafe MacKade by Nora Roberts (opposites attract)
The Reef by Nora Roberts (treasure hunting adventure)
Fiction Authors
JD Robb
Jennifer Crusie
Janet Evanovich
Lauren Blakely
Sandra Brown
Nora Roberts (suspense books)
Heather Graham (paranormal romantic suspense)
Sarah Maas
Leigh Bardugo
TV Shows
Hart to Hart
Bones
Castle
Miss Fisher Mysteries
Murdoch Mysteries
True Blood
Outlander
Movies
It Happened One Night
The Thin Man
The Big Easy
The Scarlet Pimpernel
Indiana Jones
A Knight's Tale
The Mask of Zorro
James Bond
Miss Congeniality
Crazy, Stupid, Love
Bridget Jones
Midnight in Paris

My Upcoming Events:
Malice Domestic, Thrillerfest