My Manuscript Wish List
I represent Adult across multiple genres.
What I'm always looking for:
Diverse characters, whether that be BIPOC, religion (specifically Jewish stories), sexual orientation, etc.
Lived experiences
What I'm NOT looking for:
Picture books
Board books
Middle grade
YA (at this time, although that can possibly change down the line)
Manuscripts over 120k. In the genres I represent, there's no reason for it to be that long.
Mobs, spies, mafia, drug mules, military, government conspiracies, or cartel stories
War novels
Fantasy or sci-fi
Novellas
Short stories
Poetry
Lyrical novels
More specifically, I am looking for:
LGBTQ romances (Would really really love a Bi or sapphic relationship)
Small town romances. Something like Virgin River, Hart of Dixie, or Sweet Home Alabama.
Wish fulfillment books.
Romantic suspense
Domestic suspense
Psychological thrillers
Child psychopath thriller
Serial killers (or children of)
Books that feature a Jewish protagonist. I'd love to see how heritage and traditions play into the novel (but do not want the book to be about religion).
Munchausen Syndrome (also by proxy)
Fun facts about me:
I was an intern on The Young and the Restless the summer before my senior year of college. I spent most of my time hanging out in dressing rooms and taking pictures on set.
In my spare time, I am a cat sitter
I majored in screenwriting and I spent my childhood wanting to write for soap operas.
I wrote fanfiction for Days of our Lives, Law and Order: SVU, Castle, and The Good Wife for many many years (but never all at once).
Submission Guidelines
Submissions should be emailed to queries@browerliterary.com

Send all queries to queries@browerliterary.com with "QUERY: [Project Title/Agent Querying]" in the subject line.
Email should include a query letter, a full synopsis, and your first chapter, pasted into the email (NO attachments please)
All manuscripts must be completed. Please do not send queries for projects that have not yet been completed.
Please only send a query for new manuscripts. I don't represent manuscripts that have been self-published or published by a smaller press.
Please send your submission through e-mail ONLY (no social media, snail mail, etc.)
Guidelines & Details
Consultations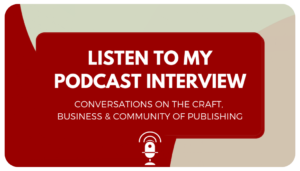 Vital Info

I'd like the next...
My favorites include...
Movies:
Scream (all of them, even the bad ones)
The Proposal
Pretty Woman
Anything written/directed by Nancy Meyers
Working Girl
The First Wives Club
TV:
Law and Order: SVU/OC
Grey's Anatomy
911/911: Lone Star
Friends
Cougar Town
Succession
Bones
Books:
Baby Teeth by Zoje Stage
Daisy Jones and the Six by Taylor Jenkins Reid
The Seven Husbands of Evelyn Hugo by Taylor Jenkins Reid
The Hate U Give by Angie Thomas
Anything by Jodi Picoult
The Light We Lost by Jill Santopolo
We Were Liars by E. Lockhart
Such a Fun Age by Kiley Reid

My Upcoming Events: